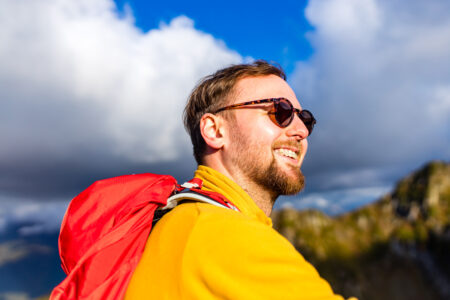 For people with alignment concerns, the idea of having cumbersome, bulky braces for months on end may not seem all too appealing. Fortunately, the development of clear aligner technology has led to a solution that allows you to readjust the location of your teeth without anyone else even knowing!
Invisalign® treatment is the industry standard in this practice, and can help you attain the smile of your dreams. We can actively address many issues including but not limited to gaps or overcrowded areas. This can also help prevent tooth decay, as overlapping creates pockets where bacteria love to grow.
Today, your Overland Park, KS dentist explains what they are, as well as how they work. And we will discuss possible ways that Invisalign® might be a great fit for your smile!
Improve Your Self-Image
Many people's largest issues with their smile are not with how other people perceive them. But nobody knows your mouth like you do, and you are often your harshest critic. You can see deep areas, and you are looking much closer than other people ever will.
But this can be a serious obstacle in your daily life, and even small concerns are significantly magnified when it comes to oral health. Don't let this weigh you down when there is an easy and simple solution waiting for you!
A Private Solution
One of the best benefits that comes alongside Invisalign® is the privacy that it gives you. With the old days of traditional braces, you would telegraph your procedure to the world, for months or even years! For someone who is a professional adult, this may not be an ideal situation. They may feel it does not give off a serious tone at work.
And frankly, your medical procedures are none of anyone else's concerns. It is just much smoother to improve your alignment with aligners, and we can then avoid cementing onto your enamel. This material is perfectly safe, but we always would like to maintain your natural healthy smile as much as possible.
How Do They Work?
Clear aligners from Invisalign® stem from a very simple concept. Custom crafted guards are created for your mouth, and through a series of them, gradually adjust the placement of each individual structure. You will wear these essentially the entirety of the day, except when using the mouth for eating, brushing, and such.
For people looking for a discreet option, this is an ideal situation. You don't broadcast your oral health techniques to the rest of the world, but you are also significantly improving yourself! And you will never have to have braces cemented to your enamel.
Since the development of this technology, millions of smiles across the globe have become straighter and healthier due to clear aligners. Contact us today to make an appointment and we can plan your growth and goals!
Give Us A Call!
Contact Family First Dental in Overland Park, KS by calling 913-381-2600 to schedule your next appointment with our team and discuss how we can plan to improve your alignment with simple and discreet aligners from Invisalign®!