Family First Dental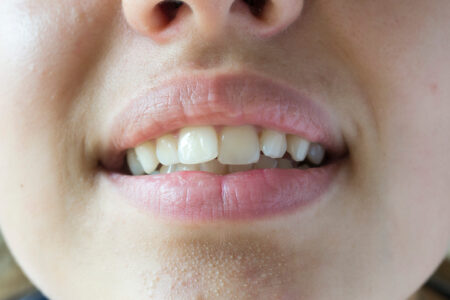 By now you are likely aware that your smile endures a significant amount of wear and tear over the course of your life. Indeed, from common concerns such as dental infection to less-common issues like chronic bruxism, there is virtually nothing your smile is truly safe from. As such, we must take steps to ensure we are properly caring for these structures. In today's blog, your Overland Park, KS dentist takes a look at the benefits of treating misaligned teeth with invisible aligners, as well as how these products can benefit your smile, cosmetically.
Why We Choose Invisible Aligners
In order to stay on top of your oral health care, you must practice a thorough preventive dental routine. Though this is a healthy foundation for care, it is important to note that prevention, alone, cannot fend off every single concern. An example of this includes if your teeth develop in a sub-optimal or less-than-ideal position. Though the cause for this pattern of growing may not have had something to do with your level of preventive care, that does not mean that your oral health is not in question.
Indeed, this process can lead to complications with overcrowding of structures, as well as tooth overlap. The overlap created can serve as a breeding ground for oral bacteria to live relatively safe from harm, and unfortunately, complicates practices for oral health maintenance.
As a solution to misaligned teeth in the past, dentists might suggest the use of braces or metal brackets. Though they got the job done, they did so in a bulky and unfavorable manner. Fortunately, invisible aligners offer a better solution for discreet treatment. Give our team a call today to learn more.
Optimal for Hygiene
An invisible aligner consists of a plastic guard that is specifically designed to your needs. The treatment itself involves a gradual process of switching out aligners to carefully and comfortably guide your teeth into optimal position. Unlike metal brackets and braces, aligners can be removed for meals or for proper preventive care. In other words, the ability to access all areas of the mouth make it possible to improve oral hygiene practices compared to using brackets. Call our office today to schedule your next appointment.
A More Comfortable Fit
Because your aligners are custom-made using your smile measurements, you can achieve a more comfortable fit and, therefore, a better treatment experience overall. Not only does this benefit the tooth alignment process, but it makes treatment much less of a chore than braces might make it. Give our team a call today to learn more.
Schedule Your Appointment
Your smile can benefit from optimal orientation, and we are ready to help. Contact Family First Dental in Overland Park, KS by calling 913-381-2600 to schedule your next appointment with our team today.