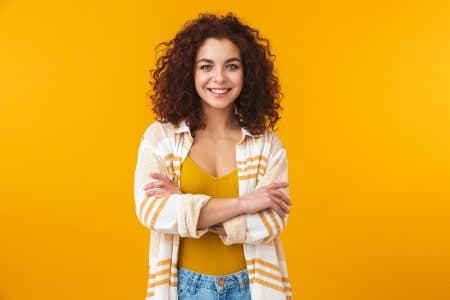 Brushing and flossing regularly are the first steps toward achieving a happy and healthy smile for life, but did you know that attending routine checkups and cleanings are just as necessary to ensure the health of your grin? In fact, combatting cavities and other dental concerns would simply not be as effective without them. Fortunately, your Overland Park, KS dentist at Family First Dental is prepared to discuss the importance of attending these visits and what impact it has on your health in the long run.
Minimizing Risks
When you attend your scheduled examination, your dentist will carefully and thoroughly inspect your mouth for any signs of abnormalities such as swelling, indication of sores or rough patches on the tongue, throat, cheeks, and roof of the mouth, as well as any cosmetic issues such as chips, cracks, stains, and cavities. It is recommended an individual attends a routine visit at least once every six months so as to prevent any major dental concerns from arising. By maintaining these appointments, you minimize the risk of developing serious conditions such as periodontal disease or oral cancer that may have progressed to a dangerous level.
Additionally, you will be able to receive the necessary care for your grin that ordinary brushing and flossing cannot provide. It is true there are areas of the mouth that are difficult to reach, and these are hot spots for bacteria to thrive and grow. Oral bacteria can cause a slew of problems if unmanaged, such as cavities, gum disease, decay and more.
A Thorough Clean
In addition to your checkup, you will receive a thorough clean that rids your smile of plaque and other threats. During this step, your dental provider will take care to gently remove buildup from the surfaces and back of your teeth, primarily where plaque likes to latch on. When plaque is allowed to remain, it continues to build up until it calcifies on your teeth, making it not only more difficult to remove, but housing serious microorganisms that can result in gum disease, bad breath, and even worse. By taking preventive dental measures such as attending routine cleanings, you are providing a safe and optimal environment for your oral structures to thrive. For more information, contact our team.
Life-Long Results
While it is crucial you practice preventive measures at home, a healthy smile needs the assistance of routine maintenance through checkups and cleanings to keep up its strength and ensure health for life. Contact us to learn more.
Schedule Your Checkup
Ensuring the health of your smile means more than just brushing. Contact the team at Family First Dental in Overland Park, KS by calling 913-381-2600 to schedule your routine checkup and cleaning.