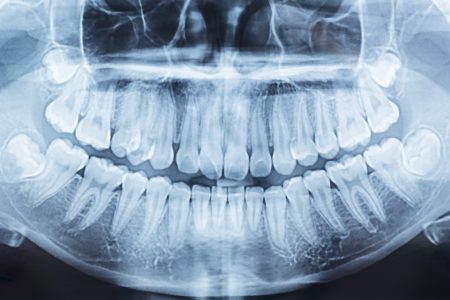 Lately, we've been explaining how treatments such as fillings, crowns, and root canals protect a tooth suffering from injury, decay, or infection. However, sometimes oral health issue arise that cannot be treated easily, and ignoring the issue could mean major impacts on your smile. To avoid these complications, your Overland Park, KS, dentist may suggest a tooth extraction.
The Process of Removing Your Tooth
We want to make sure you remain comfortable throughout the process. Which means administering a local anesthetic. If you have dental anxiety, or other issues that make undergoing treatment a difficult process, then we can also help with sedation dentistry. After you enter a calm and comfortable state, we will gently remove the tooth in question with a set of forceps. We then suture the area closed and may provide special materials to preserve the extraction site, especially if you'll be receiving a replacement tooth with implant dentistry.
Aftercare
A friend or family member can bring you home, and you will need to take any prescribed medications as instructed. For the first day or two, avoid strenuous activity, don't use a straw, and consume soft foods. Don't poke the extraction site with your tongue. When you return for a follow-up, we will make sure everything is healing as it should. Our team will also remove the sutures, and if necessary, discuss the replacement process.
When You Need an Extraction
We may suggest one for a number of different reasons. For example, we can offer the procedure to take out a tooth too damaged to receive a crown, or one with advanced decay or infection that threatens to spread to the rest of your smile. We remove teeth loosened by gum disease, and if you need orthodontic care, we may take one out to make room to reposition the rest of your smile. However, the most common reason is to prevent wisdom tooth impaction. As we approach adulthood, up to four need teeth erupt in the rear of the mouth, potentially causing misalignment, painful partial eruption (impaction), infection, and discomfort. By taking them out before they erupt, we protect your smile from these complications.
Tooth Replacement
While wisdom tooth won't need to be replaced, loosing a tooth to injury or poor oral health could mean a gap in your smile. Missing teeth themselves also lead to complications, but replacing them with a bridge or dental implant could help protect the beauty and stability of your smile.
Do You Have Questions About Restorative Dental Treatment?
Our team offers oral surgery and restorative care to protect your smile's health, beauty, and stability. To learn more about the process of removing or replacing teeth, then schedule your consultation by calling Family First Dental in Overland Park, KS, today at 913-381-2600.