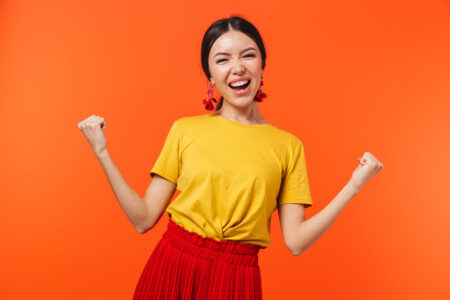 Are you paying enough attention to the health of your gums? While we know that you take the time to fully brush and floss your teeth on a regular schedule, you may still start to experience the infection and inflammation of your gums. This condition, known as gum disease, is highly common within the United States. In fact, nearly half of all adults in this country struggle with this issue, so you should know that you are far from alone.
At our dental office in Overland Park, KS, we are here to help you to pay attention to your entire mouth, not just your teeth. Through ultrasonic scaling and root planing, we can remove the buildup of plaque and tartar from below your gumline. This is commonly referred to as a "deep cleaning," and it can reinvigorate your smile after an infection has taken hold within your periodontal tissue. If you have noticed a change in your gumline, or when you start to experience bleeding whenever you brush, spend some time with our team!
Learn About Gingivitis, The Initial Stage Of Periodontal Infection
When you start to experience issues with your gums, do not wait to seek treatment. When you start to make positive changes within your dentistry early, it can help you to prevent further progression of your condition, and periodontal disease is no exception.
The first step in gum infection is called gingivitis, and you may notice this in a few different ways. Common symptoms include red or "angry-looking" gums, and they might become swollen as your body attempts to fight off bacterial growth. You might also start to experience bleeding whenever you brush and floss your teeth, and if so, take this opportunity to speak with your dentist. This may be a sign that you need a little extra care in your smile maintenance.
Treating Gum Disease With Ultrasonic Scaling And Root Planing
When your gums have developed an infection, it is important to address this concern quickly. Your gumline may begin to recede, exposing some of the more vulnerable material underneath. This often leads to tooth decay and loss if untreated, so schedule an appointment with your provider if you start to notice a change in your gums.
One of the more successful methods in periodontal disease treatment is ultrasonic scaling and root planing. This is the removal of your bacterial accumulation of plaque and tartar below the gumline. If you have been struggling with your gums, reach out to your trusted oral health professional about treatment.
Schedule Your Gum Disease Treatment In Overland Park, KS
Your gums are vital to the lasting health of your smile. Take the opportunity to keep your smile safe from periodontal disease with ultrasonic scaling and root planing from our team. For more information or to schedule an appointment, give us a call at Family First Dental in Overland Park, KS at (913)381-2600.