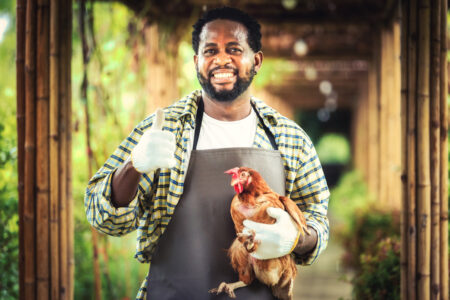 The simple fact of oral health is that nobody is born with the perfect smile. Some situations are more or less healthy, but nobody has a red carpet smile from birth. This is important in setting expectations in what is possible and what is not. Orthodontics can move around the existing structures of the mouth. But if the shape of the tooth is undesirable, a different solution will be required to address this
But some simple procedures can give you much in the way of flexibility in getting you to the place where you feel proud of your smile. One of these that is incredibly helpful at covering up multiple concerns simultaneously is the use of porcelain veneers. These durable ceramic caps can be very helpful in alleviating alignment concerns, and also can reshape and even out your enamel. Today, your Overland Park, KS dentist writes on how this technology came to be, and how oral health professionals use them to give patients the smiles of their dreams!
An Interesting History
The invention of the porcelain veneer has a unique history and surprisingly enough, it comes from Hollywood. In 1929, a Los Angeles dentist named Dr. Charles Pincus was hired to create a dental prosthetic for a special effect in a movie. This was never intended to be worn permanently, but its realism and sturdiness had a lasting impact, to say the least!
The development of etching in the 1950s brought this possibility to permanent prosthestics. This is an acidic wash that makes the surface of your enamel rough and porous. Cement holds incredibly well to this, whereas it does not with natural healthy enamel. It's like how ceramicists score two pieces of clay before attaching them. The additional surface area creates a tight bond.
Custom Enhancement, Your Way
One of the biggest advantages of porcelain veneers as a cosmetic oral health enhancement is its versatility. Our skilled ceramicists have a wide amount of freedom in their creation, so it is important to mention any concern that you have with your smile during your consultation. You would be surprised at the things that can simply go away with the installation of these prosthetics.
Porcelain is noted in its use as a ceramic because it's one of the most durable forms, but it is also delicate and beautiful. It is translucent, so your natural coloration can show through, as well. This material is about as strong as your natural enamel, so be sure to maintain them like you would your natural teeth. If so, they can last decades!
Call Us For More Information!
Contact Family First Dental in Overland Park, KS by calling 913-381-2600 to schedule your next appointment with our team and discuss how we can plan to protect your teeth as best as possible!