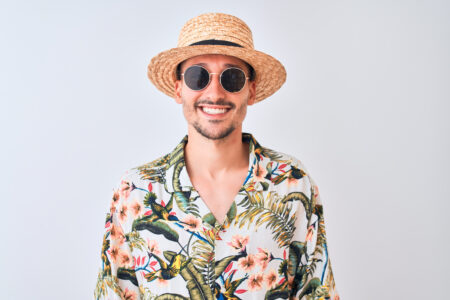 Everyone loves to get outside, and see other people during the summer. Whether it's at a cookout or a baseball game, it's the perfect time for photos in the sun.
Of course, all that exposure also highlights any flaws in your smile.
Today your Overland Park, KS dentist discusses some of you possible options in sprucing up your smile this summer!

Why Is Summer Ideal?
We should all be paying attention to our daily oral health regimen. So why does it feel like there's a special emphasis on summer? The increase in sunlight, higher activity of people. Whatever it is, it's real and it's coming!

Despite proper home oral health care, seeing a dentist for cleanings and exams is important. They have the tools to monitor any changes, and hopefully tackle issues as early as possible. But where to start?
Where Would I Even Start?
Before anything else, you should schedule a cleaning with your dentist. We suggest an examination and a cleaning at least once a year, and you can discuss your goals and possibilities with a dentist. It's always easier to decide with your mouth available for a guide!

Your dentist can also detect any signs of oral cancer, or fungal infections such as thrush. While we tend to focus on the teeth, the mouth is full of vulnerabilities to outside infection. It is important to treat the health of the whole mouth.
A Comprehensive Solution
For those looking to improve on their smile, there is no greater solution than porcelain veneers. They cover up a multitude of cosmetic oral nightmares, and are tailored to look as natural as your original tooth.
Veneers are a porcelain cap that goes over the surface of the tooth. Specially trained ceramicists craft new teeth, as durable as the original enamel. The dentist then cements the cap over your tooth, creating a beautiful new recreation.
These new teeth can be placed in individual teeth or multiple. They are also highly durable, with little risk of cracking or chipping.

Teeth Whitening
No surprise, whitening is also always very popular this time of year. You want your pearly whites to shine as much as possible on those trips to the pool. 
We offer an array of whitening possibilities to meet your needs. We utilize a bleaching gel that softly lifts stains from the enamel, in order to ensure the safety and health of the teeth.

Have Further Questions?
Contact Family First Dental in Overland Park, KS by calling 913-381-2600 to schedule your next appointment with our team and discuss how we can best plan your options for a perfect smile this summer!