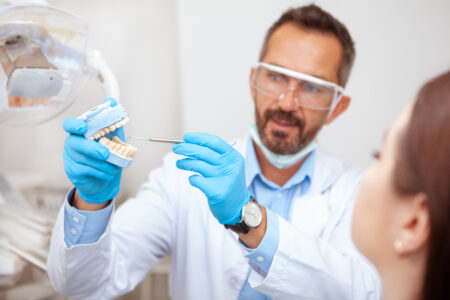 Staying on top of your oral health often involves more effort than some individuals are willing to put into it. After all, your only natural line of defense against the barrage of oral bacteria that threaten your health is your enamel, and even this substance is not indestructible. As such, it is best to practice a well-rounded preventive routine to ensure your smile's health is in order. In today's blog, your Overland Park, KS dentist explains why attending your routine checkups and dental cleanings is a necessary part of this routine, as well as how you can benefit from scheduling your visit before the end of the year.
Why it Matters
Dental prevention consists of any process or practice that prioritizes your oral health and keeps your structures safe from harm. Whether you are aware of it or not, your grin is constantly under the scrutiny of oral bacteria, infection, disease, and more, and without a thorough at-home routine, your grin would inevitably succumb to these threats.
In an effort to keep your smile healthy and happy, our team recommends at-home practices that take various components of your oral health into consideration. For example, a standard routine should consist of brushing your teeth at least twice a day, flossing after meals, and utilizing mouthwash to reach trouble areas that may not be accessible through brushing alone.
Indeed, preventive dentistry is the name of the game when it comes to laying the foundation for a healthy smile for life. Keep in mind, however, that a complete routine does not stop with at-home treatment, and routine dental appointments are important as well. To learn more about this process and how our team can help, give our office a call today.
What You Can Expect
Even when your smile appears to be in good shape, you never can be too sure. A dental checkup and cleaning is an essential part of a preventive routine, as it allows a trained professional to carefully examine your grin. During this step, we take a look for any signs of damage, harm, infection, or other point of concern that can be addressed.
Further, your checkup allows our team to provide a thorough cleaning that removes deposits of plaque that are untouchable with brushing alone. For more information about this process, give our team a call today.
Using Your Dental Benefits
In addition to the health benefits of attending your visit, our team encourages you to schedule your checkup before the year is out. This is so you can utilize your benefits, which expire at the end of the year.
Schedule Your Appointment
To learn more about the benefits of your routine checkup and cleaning, contact Family First Dental in Overland Park, KS by calling 913-381-2600 and schedule your appointment with our team today.