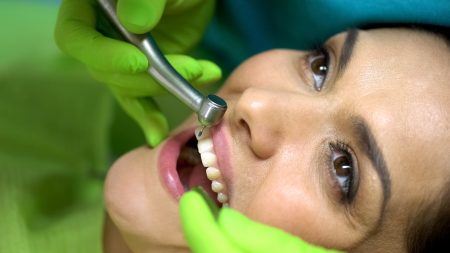 It goes without saying that there are countless factors out there that pose a significant threat to your smile's integrity. After all, nearly everything can lead to infection or damage, and some items have been linked to even larger physical health concerns. Still, nothing is worse than doing everything you can to follow an effective dental health routine, just for a random accident or physical injury to tarnish your beautiful shine. In today's blog, your Overland Park, KS dentist takes a look at instances where damage may be surface-level concerns, and how porcelain veneers can conservatively address these issues in a lifelike manner.
Wear and Tear Over Time
From the foods we eat to the level of preventive care we perform and everything in-between, most actions can be detrimental to your smile's shine. Indeed, fighting off infection and decay can be a grueling task at times, but falling short in any area of your preventive routine is all it takes to open the door to significant complications. Because of this, most adults can benefit from cosmetic dentistry.
Cosmetic dentistry consists of tending to surface-level concerns in a manner that provides non-noticeable results. In other words, issues such as chips, cracks, gaps, and stains are handled on the surface with quality dental care so that you can enjoy your beautiful grin once more.
While your specific treatment will vary depending on your needs, our team will work diligently with you to determine the best course of action moving forward. For more information about this process, contact our team today.
Different Discrepancies, Different Needs
For some individuals, their biggest concerns consist of obvious stains that may have set deep into their teeth. For others, a natural gap might cause a drop in self-confidence, and even still, cracks and chips can certainly be an eyesore. While whitening is excellent for stains and bonding and contouring is great for chips or cracks, what are you expected to do if your smile is riddled with all kinds of blemishes?
Porcelain veneers are a versatile solution that many dentists appreciate, as they can tend to a variety of blemishes in one fell swoop. Indeed, this process consists of placing ultra-thin shells of dental porcelain over the surfaces of your teeth and securing them using dental cement. To learn more about this process, reach out to our team today.
Highly-Customizable Solutions
Another major benefit that accompanies porcelain veneers is their ability to be customized. Indeed, they can be shade-matched to your natural hue, and even shaped to mimic the natural textures of your teeth.
Learn More Today
Contact Family First Dental in Overland Park, KS by calling 913-381-2600 to learn more about the benefits of porcelain veneers, or schedule your next appointment with our team today.