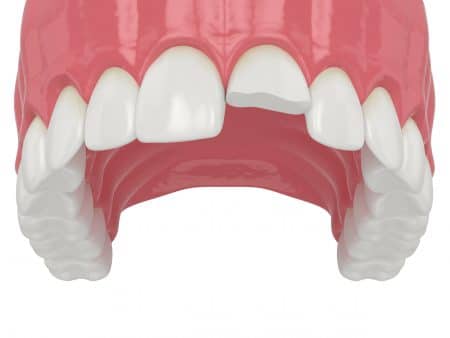 While we're unable to offer care for general or cosmetic issues, this limit on elective treatments doesn't extend to emergency dentistry. Your Overland Park, KS, dentist provides emergency care for patients in our community, addressing damaged teeth or treating common issues like tooth decay and infection that could threaten your smile's health and stability.
Common Dental Emergencies
What constitutes a dental emergency anyway? We consider any damage or pain related to your teeth, gums, and oral structures to be a dental emergency, and this could include:
Loose or missing crowns and fillings
Sudden toothaches or objects lodged between your teeth
Loose or knocked-out teeth
If you encounter one or more of these issues, please give us a call right away. We will schedule a time to see you quickly, so we can administer treatment and prevent complications, such as worsening discomfort or even the loss of a tooth. When you arrive, we will make sure you don't share the waiting room with others, and our team will wear masks and gloves. Commonly touched surfaces will be cleaned and disinfected as well. Each member of our team will be following strict health and safety guidelines!
How to Respond
Prior to seeing us, you can take steps to ease your discomfort. For example, if you have pain in a tooth or something stuck between it, rinse with warm water and gently floss on either side of the tooth. If a tooth is damaged, try to recover any pieces and bring them with you. Stem the bleeding with cloth or gauze, and use a cold compress or ice pack against the side of the face to control swelling. If a restoration is loose or lost, avoid sugary foods and drinks, or hot or cold selections to avoid sensitivity and discomfort.
If a tooth is knocked-out, be sure you pick it up only by the crown, never touch the root. Place the tooth in a glass of milk or salt water and bring it with you to the office. For all of these issues, you can also take a pain reliever to ease discomfort until we can see you to administer treatment.
Repairing Your Smile
For minor damage, we may use composite resin, the same material employed in our tooth-colored fillings, to offer a lifelike repair in one visit. We also create and place crowns, which look natural and address a wide array of restorative and emergency issues.
Do You Have Questions About Dental Emergencies?
Our team wants to help you address serious issues that may arise, such as damaged or aching teeth. To learn more about repairing smiles and preventing complications from developing, then schedule your consultation by calling Family First Dental in Overland Park, KS, today at 913-381-2600.