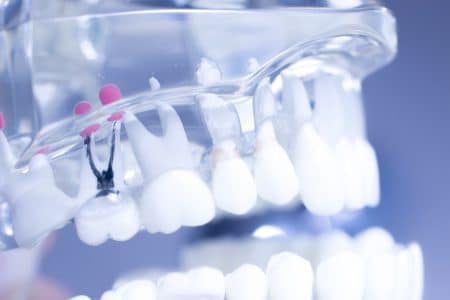 Our office is currently limiting treatment to emergency cases to help protect our community from the continuing spread of COVID-19. But when should you see your Overland Park, KS, dentist for a dental emergency? How do you respond to issues like chipped or cracked teeth and what treatment options will we provide?
When to Seek Treatment
Common emergency issues often include a chipped, broken, or cracked tooth, as even minor injuries could expose inner structure to harmful bacteria, leading to poor oral health and a higher risk of cavities and infections. We also suggest seeking treatment is your develop serious tooth pain, which could point to oral health issues that need immediate attention.
Other warning signs include an avulsed tooth, or one that has been knocked-out completely. A loose or missing restoration is also cause for concern. Finally, having something caught between your tooth that you cannot remove with floss may cause serious discomfort and need attention from your dentist.
What Happens After I Damage a Tooth?
If you damage a tooth, such as a chip or crack, then rinse with warm water. Try to recover any pieces and bring them with you wrapped in tissue or in a small container. If this isn't possible, you can still see us for treatment. A washcloth can help you stem the bleeding, and if you have facial swelling, then you may benefit from a cold compress or ice pack against the side of the face. If you knock a tooth out completely, then we suggest picking it up by the crown (never touch the root) and then placing it in a glass of milk or salt water and bringing it with you when you see us. You can take a pain reliever if needed!
Our Treatment Options
Our team can use dental bonding or possibly a custom crown to repair minor or severe damage, repairing your smile and preventing oral health issues. We also have solutions for cavities, infections, and even loose or lost dental restorations. When you visit our office, know that we're going to make sure you have the waiting room to yourself. Were also going to clean and disinfect surfaces throughout the office in between each visit as part of our strict health and safety protocols. We want to make sure you receive the emergency care you need, while still staying safe and healthy when you visit our office. If you have any questions, then contact our team today.
Do You Have Questions About Emergency Dentistry?
Our team wants to help safeguard your smile should damage or aches develop. To learn more about our approach to emergency dental care, then schedule your consultation by calling Family First Dental in Overland Park, KS, today at 913-381-2600.