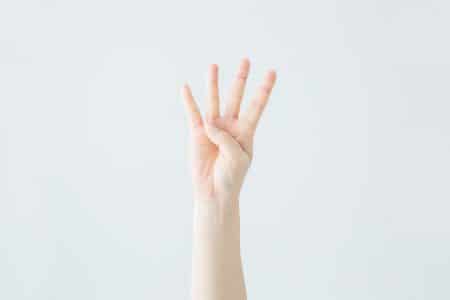 It's not something that's a new idea to you: The fact that our Overland Park, KS team thinks you should definitely come in two times each year to see us for a dental cleaning and checkup! You're fully aware that we promote this plan, in addition to the suggestion that you are brushing and flossing every single day at home and that you're doing a fantastic job. However, this may still cause you to wonder about the details: Are these professional preventive visits worth it and necessary? Indeed, they are. Allow some key benefits to speak for themselves!
#1: Monitoring, Not Spot Checking
When you wait and wait and only come in for checkups when you think you might need one, it's as though we are quickly spot checking and troubleshooting. This is why twice-annual care is better. When you're consistent with prevention, we get to consistently monitor your smile, so we can stop or quickly address problems before they begin or flourish.
#2: Catching Problems Early
Again, when you come in for your twice-annual dental checkups and cleanings, we will thoroughly examine your smile. As noted, we will keep an eye on your teeth and other tissues. The result? We see the early development of issues, not the later effects. For example, we can recognize a cavity right as it begins and provide you with a beautiful filling. This is in contrast to you not noticing you have decay and then coming in when there's pain and very serious decay that requires a crown and/or root canal. The first of the options is the preferred path!
#3: Giving You A Sense Of Certainty
There's nothing quite like brushing and flossing at home, wondering if you're supporting a healthy smile or if you're performing dental hygiene over an unhealthy grin. When you're consistent with your dental cleanings and checkups, there's no doubt and, as a result, no stress!
#4: Offering Optimal Protection
When you brush and floss, even if you're doing so like an absolute champion, the fact is that there's going to be a bit of plaque left behind. It will probably be in a spot that's very difficult for you to reach, that's highly grooved, etc. It's not your fault. It's just how things go with preventive care. This, of course, is one of the reasons you receive twice-annual dental cleanings. We provide professional removal of plaque (and tartar, its super-hardened form), so your smile continues this cycle of maintenance, which keeps it very clean and very healthy.
Enjoy The Advantages Of Preventive Visits
Don't stay away from our practice for the preventive visits we suggest you schedule twice a year! Embrace the benefits and, as a result, become dedicated to scheduling your checkups and cleanings like clockwork! To learn more, schedule your consultation by calling Family First Dental in Overland Park, KS, today at 913-381-2600.