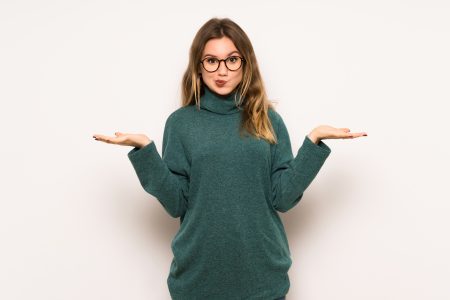 There are, of course, lots of things you can do on your own. You can take care of your teeth and gums, you can brush, you can floss, you may rinse and protect your smile. However, when the world of DIY (do it yourself) starts to trickle over into your thoughts on dental care, unless it's something that we have specifically recommended, it's probably not something you can do for yourself. Or, it's something you shouldn't attempt because you will either end up with lackluster results or damaged oral health! The happy news in this scenario? Our Overland Park, KS team's cosmetic care will help you with anything you wish to improve! Learn more.
You Can't Remove Stains On Your Own
We know that it seems like you should be able to remove smile stains on your own because there are so many products out there offering that promise. We also know that it seems like you should just be able to scrub them away. However, the products on the market (everything that isn't provided by a dental professional) are universally formulated, so they will likely lead to damage but likely not give you the brightening effects you want. As for brushing, you cannot scrub stains away because they are within your tissue, not on top of it. The answer? See us for teeth whitening or other cosmetic care, which will let you achieve brilliant results.
You Cannot Grow More Dental Tissue
Chips? Craze lines? Spaces? Short teeth? You cannot generate more tissue. However, we can make it look as though you have with the help of the cosmetic care treatment called bonding. See us soon to learn more!
You Cannot Align Teeth On Your Own
If you have ever had a friend tell you that you can shift your own teeth by pressing on them in a particular way every day (such as to close a gap), this isn't really going to work. In fact, it can be dangerous to your oral health. If you have been considering an orthodontics-by-mail approach to smile alignment, we strongly caution you against this because physically moving your teeth requires the consistently watchful eye of a dental professional! Fortunately, however, when you choose to receive cosmetic care at our practice, whether Invisalign treatment for true shifting or veneers to create the illusion of improved alignment, you get the results you want (without the potential for damage). Learn more about what your smile requires for alignment when you see us for a consultation!
Make Your Smile Even Better With Our Care
Let us know how you would like to improve the beauty of your smile, when you set up a cosmetic consultation with our friendly team! Learn about different treatment options, as we craft a care plan together! To learn more, schedule your consultation by calling Family First Dental in Overland Park, KS, today at 913-381-2600.