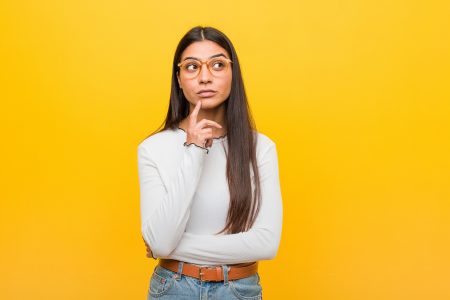 Some people have spaces in their smiles. Sometimes, it's one big gap, lots of little spaces, a single space, and the list goes on. Of course, as you know, everyone is unique and every smile is different. So, whether or not smile spaces are a big deal for you (or not) depends highly on exactly what you're experiencing and how it's impacting you. With that said, we invite you to come in for a visit with our Overland Park, KS team if you have questions or concerns! As for general information that will certainly help you decide whether you may want to fill smile gaps, let's get started!
When Food Becomes Trapped
Is food becoming trapped when you eat? Is this something that has affected you for a long time? If so, we certainly consider this to be a big deal! It can mean discomfort and having to consistently floss your smile after all meals and snacks. It can contribute to oral health problems, cause you to feel a bit embarrassed, and more. So, we certainly suggest you see us about your smile spaces if you are interested in closing them!
When You're Unhappy
Are you unhappy with the way your smile looks, due to smile spaces? Maybe you can feel them with your tongue and your soft tissue occasionally become pinched. Whatever the case, we want you to remember that cosmetic care provides simple solutions, so you can say goodbye to this type of frustration, as you enjoy a smile that is free of little gaps.
When Hygiene Is More Difficult
Your dental hygiene is key to your ability to maintain a healthy smile! So, when something like smile spaces make it more difficult for you to keep your smile clean, as mentioned, it's considered a big deal! Talk through your spacing with our team, as well as how you feel about what it takes you to brush, floss, and maintain your grin. We're happy to help!
When It Impacts Your Bite Balance
Keep in mind that sometimes, spaces in your smile are there not as a minor esthetic issue but because your smile is misaligned, which is bad news for your bite balance (a balanced bite is important for your overall oral health). Never fear: We offer Invisalign treatment to guide your teeth into balanced, healthy alignment.
Address Spaces With Ease With Cosmetic Care
Say goodbye the spaces in your smile, whether due to oral health concerns or a dislike of the esthetic impact, by coming in for the care you need! Call us to schedule a cosmetic consultation very soon. To learn more, schedule your consultation by calling Family First Dental in Overland Park, KS, today at 913-381-2600.