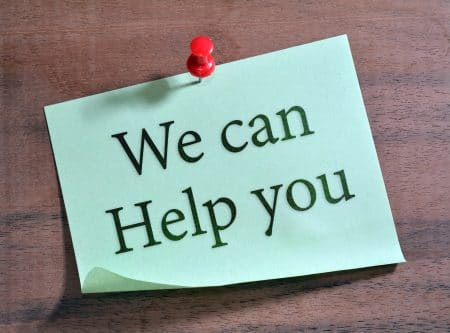 If there's one thing that can prove frustrating about choosing a dental practice, it's the fact that you really want to find one that offers everything you need. Under just one roof! However, you may find that though you like certain aspects of a particular selection, you really don't want the hassle of having to find yet another team for additional care. This, of course, is something our Overland Park, KS team is so happy to report you don't have to worry about with us. Our dental care? It's truly comprehensive! Consider the stuff you've been overlooking!
We Offer More Than Cleanings And Checkups
You might think that when you learn we offer preventive care, it means you can come in for dental checkups and cleanings and, of course, you are correct! However, this is not where our prevention ends. When you select our practice for dental care, you are looking at truly complete prevention! Consider the following:
We offer gum disease management, so we can help not only keep your teeth in good shape but help keep your gum health in amazing condition
We provide snoring and sleep apnea care, so you can get to sleep and stay asleep!
We offer oral appliance therapy for bruxism disorder and TMJ disorder, so you can protect the function of your smile, too!
Hoping For More Than Just Whitening? No Problem!
Yes, the very popular cosmetic treatment known as teeth whitening is most definitely something we can provide for you! When you want a sparkling grin, you can come on in. However, what if you want more from cosmetic dental care, you wonder? What if your smile is perfectly white already (or, what if it's stained and you have other esthetic concerns)? Not to worry. Again, our care is comprehensive in nature, so you can also look forward to dental bonding and contouring for adding or removing a bit of tissue, Invisalign treatment to align mild to moderate concerns, gum contouring to gently resculpt your gumline for a more beautiful grin, and porcelain veneers for addressing multiple cosmetic goals at once.
We Go Far Beyond Fillings, Crowns, And Root Canals!
Did you think that comprehensive restorative care we offer is all about being able to treat damaged teeth with the help of fillings for tooth decay, crowns for more serious damage, and root canal treatment for infection? Of course, these are very important treatments. However, there's more and we offer it! You may also access dental care in the form of dental extractions, dental bridges, dentures, and dental implants, when you need help removing or replacing teeth!
Get Everything You Need With Us!
From protecting your teeth to fixing problems with your smile to replacing teeth and more, we offer it all! Come in for a dental checkup to begin your oral health journey with us and receive a personalized care plan! To learn more, or to schedule your consultation, call Family First Dental in Overland Park, KS, today at 913-381-2600.