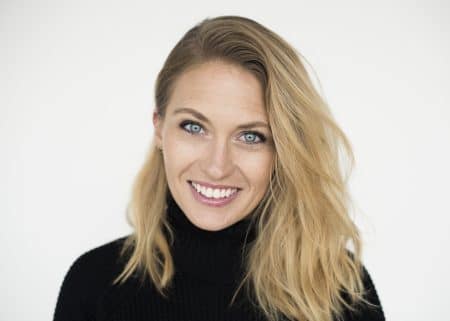 When you set out to receive dental care that will reveal your prettiest smile, you may not really know what that's going to mean for you. There are short-term goals and long-term maintenance to consider. You may wonder if it's all about just perfecting your oral health and where cosmetic treatments will come into play. The good news here is that though it may seem like brand new and slightly confusing territory at first, our Overland Park, KS team can quickly outline the details for you! Seeing the path toward your gorgeous grin unfold will help you realize that getting there is most certainly within reach.
Healthy Teeth And Gums
The foundation of any beautiful grin is one that has healthy teeth and gums. This is, in part, because healthy tissues promote a nice-looking appearance, including flat (not inflamed) gum tissue that's a healthy light pink color, teeth that are whole and free of decay, a smile that includes a full set of teeth, and pleasant breath, too! In addition, we remind you that if your journey is to move beyond and into the realm of receiving cosmetic dental care, the only way you can receive cosmetic treatment is if your smile is in good health! So, start here.
A Beautifully White Shade
If you want to achieve your best-looking smile, remember that one of the key factors that will help you smile appear clean and youthful is its shade. Don't worry if your smile is currently stained! We offer a variety of cosmetic dental care treatments to make your smile much whiter. From teeth whitening to veneers, we can help!
Blemish-Free Teeth
Next, helping you get to the point at which you feel your smile looks its absolute prettiest means helping you address blemishes. These could be little stains, chips, craze lines, small spaces between teeth, and more! Cosmetic dental care treatments, known as dental bonding, contouring, and even veneers will allow us to address these types of concerns.
Excellent Balance And Alignment
Last but certainly not least, you're going to want your smile to look symmetrical, balanced, beautifully aligned…you get the idea. How to do so? If it turns out that a lack of balance is the result of lopsided or uneven gum tissue, remember that we provide gum contouring to improve your grin. If teeth are misaligned, learn more about Invisalign treatment, which can guide you toward a straight smile! Ready to get started? Just give us a call!
Enjoy Comprehensive Care For A Beautiful Smile
Take the time to meet with our friendly dental team as we walk you through the steps it takes to attain a truly lovely, healthy smile! Remember that your care plan is unique and will guide you toward optimal health and beauty! To learn more, or to schedule your consultation, call Family First Dental in Overland Park, KS, today at 913-381-2600.