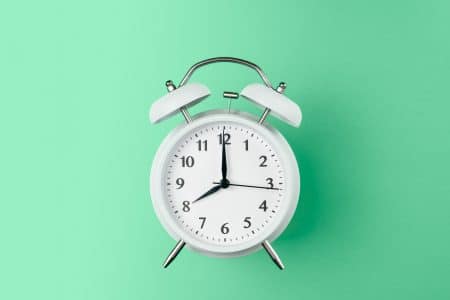 So, you feel like you don't have time for dental hygiene. Or, you feel like it's always somehow a burden, in the way, or something you have to force yourself to do. However, when you really think about it, you realize it takes almost no time at all to brush and floss. What's the problem, then, you wonder, in reflection? Fortunately, this is a very common problem and one with which our Overland Park, KS team is extremely familiar! All you have to do is take a new way of looking at your home care into consideration and you'll be enjoying leisurely care without stressing about a single second.
Side Aside Morning And Evening Time (Ahead Of Time)
As you know, we suggest that you schedule your preventive visits ahead of time! This makes life easy and ensures we have available time to see you when you want to be seen. Apply this logic to your dental hygiene, too. Remember that if you set aside the amount of time you need in the morning for brushing (and possible flossing) and at night for brushing (and possible flossing) and you have it planned ahead of time, you won't feel rushed. You won't feel as though you're scrambling. You'll simply show up, stand in the bathroom, brush and floss, and you'll be done!
Don't Wait Until Products Run Out
We strongly recommend that you take the time to check on your products and then jot down a quick list if you notice your dental hygiene products are running low. That way, you never end up in a situation during which you are ready for your dental hygiene routine but you're out of toothpaste or floss. Plan ahead, keep items on hand, and you'll be good to go!
Swap Your Flossing Session Time, If Necessary
Remember that you may floss in the morning or you may floss at night. This is a once-a-day ritual. Choose the time of day during which you have that extra time to spare! If you've been brushing at night but morning works better, then simply swap!
Get Organized
Keep everything you need for your dental hygiene handy, within reach, and in the same place. That way, you're never spending extra seconds or minutes trying to locate your dental floss. When your toothbrush, floss, paste, and anything else is ready to go, you can breeze through your session with ease, as you prevent cavities, gingivitis, and more!
Make Hygiene Efficient And Effective
Take heart when you start to feel as though dental hygiene just isn't working for your schedule but you know it's something you need to do! Schedule a visit with us and learn very helpful tips. To learn more, or to schedule your consultation, call Family First Dental in Overland Park, KS, today at 913-381-2600.