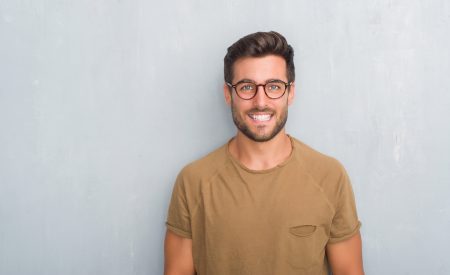 What steps can you take to make 2019 even better than the past year? If you want to enjoy more confidence, and more comfort in social and professional settings, you may want to ask your Overland Park, KS dentist about cosmetic dental work. The right cosmetic procedure can take care of troubling smiling issues you have longed to address. Your work can result in improvements around the shape of teeth, discoloration, and signs of damage. Because there are procedures capable of hiding multiple flaws, you can see a real esthetic transformation with less effort than you may expect!
What Can My Dentist Do To Brighten My Smile?
If you want to make sure your smile brightens a room when you arrive, you may be eager to learn about your options for teeth whitening. You may have had disappointing results from past efforts to whiten your teeth with store bought whiteners – a professional treatment can lead to more notable improvement. The agents your dentist will rely on can address problems that impact your teeth color below the surface of your enamel. As a result, you can see your procedure lead to a smile that is many degrees brighter!
Exploring Your Other Cosmetic Treatment Options
Chips and cracks are obvious concerns when it comes to your appearance, as are naturally occurring problems with the shape and size of certain teeth. Fortunately, there are procedures that can improve on these matters. Porcelain veneers can be helpful with cases like these, as can bonding and contouring treatments. Your dentist can talk to you about the benefits of a particular treatment upon review of your smile. If certain teeth also need more functional support, your changes could be best provided by dental crowns, which can support teeth while also improving your smile.
Family First Dental Can Help You Spend 2019 With A Brighter Smile
At Family First Dental, patients who want to showcase smile improvements can be excited to learn about their cosmetic treatment options. Our practice is proud to give people the care they need to dramatically improve how they look. To learn more, or to schedule your consultation, please call Family First Dental in Overland Park, KS, today at 913-381-2600.