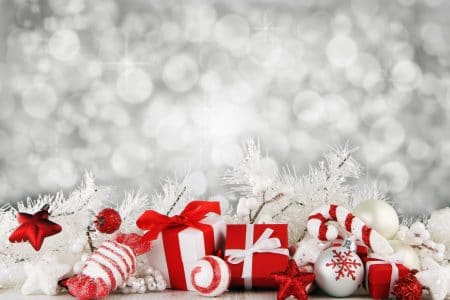 As you know, the holiday season is a time of sharing love and joy! While you may be getting presents ready for the people in your life (perhaps your pets, too), have you considered the fact that this may also be a wonderful time to show your smile some love? Whether you are looking for ways to ensure you don't overlook your oral health during this very busy and festive time or if you have been looking for a reason to give yourself a smile-related gift, our Overland Park, KS team is here to help!
Buy Your Smile Something Special
Think about giving yourself a special smile oral health present this year. You may wish to wrap it up and place it under the tree or you may want to simply offer yourself a gift in honor of the season! For instance, if you've been eyeing electric toothbrushes but you never seem to find a good enough reason to try one out, now is a good time to do so! Or, if you have been thinking about a particular treatment from our team, such as teeth whitening, then now is certainly a wonderful moment to pick up the phone, call us, and set up a visit!
Give It The Gift Of Water!
When you're at a holiday party or you're simply enjoying Christmas morning, we encourage you to remember that drinking water is so very good for your oral health in so many ways (especially if you're loading up on sweets and pastries). Let's run through some reasons to remember to sip water throughout the day, after snacks, after meals, after dessert, and to drink it with meals:
When you drink water, you hydrate your body, which helps hydrate your mouth. Then, you have sufficient saliva flow, which helps keep your mouth neutral and clean!
When you drink water, you force bits of food, sugar, and other not-so-good stuff (like bacteria) off of your tissues.
Water doesn't cause any problems for your smile because it is neutral, so you can sip it to your heart's content.
Learn About How To Make Your Holiday Smile Safe
Come in soon for any pre-holiday dental care that you may need (and for helpful tips). If you would like to schedule an examination, or if you fear that you may be suffering from a cavity, please call Family First Dental in Overland Park, KS, today at 913-381-2600.