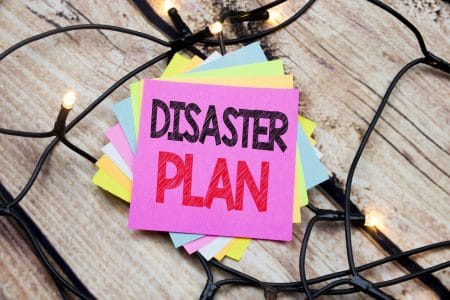 We are officially entering the holiday season. Halloween is coming, then Thanksgiving, and it just keeps on going until, well … until it's a completely new year. Of course, this is very exciting and it's a time of year that's full of joy, love, fun, and even gifts! While you may think you've got everything covered to ensure a streamlined experience with as little stress as possible, our Overland Park, KS team reminds you: If you have not yet considered the role of your oral health in your holiday season, it is time (and we have just the suggestions you need).
Treat Problems You Know About Immediately
Do you have a cavity? If you haven't come in for your dental filling, then you should do so immediately. What else are you aware that you need as far as restorative care is concerned? Putting even the smallest of concerns off can lead to a not-so-pleasant holiday season. Why? Well, pain, a sudden need for care, difficulty eating, and more can interrupt your otherwise merry season. If you treat problems now? No oral health related interruptions will occur. As for cosmetic concerns, this is also something to address immediately. If you had something you'd planned on accomplishing before upcoming partying begins, you're almost out of time!
See Us For Prevention Sooner Than Later
Let's say you have a cavity that hasn't been diagnosed yet. If you see us for preventive care now, we can find it, treat it, and you'll know your oral health is completely sound by the holidays. It's a much nicer approach than waiting and hoping for the best. Why not enjoy a season that's stress free?
Watch What You Eat
Nobody wants to hear this but it is a solid reminder! Our team wants you to keep in mind that it's perfectly okay to have a nice time, to indulge a bit, and to satisfy your sweet tooth. However, if you enter the holiday season mealtimes with reckless abandon, the results may be quite obvious on your smile. Remember:
If you choose to eat sweets, rinse with water afterward (and if you can, brush 30 minutes later)
Absolutely avoid any type of food that you think may hurt your teeth, cause cracks, stress your jaw joints, or break or damage dental work, so you can avoid having to come in for unexpected care
Protect Your Holidays By Protecting Your Oral Health
Keep your smile safe and sound, so you're minimizing any potential stress throughout your holiday season! We can help you get your oral health in good shape when you schedule an examination. Call Family First Dental in Overland Park, KS, today at 913-381-2600.