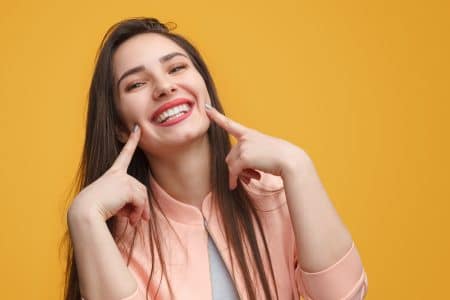 If you're somewhat new (or even brand new) to the world of cosmetic care for your smile, then you are likely dealing with a mix of emotions. Perhaps you're experiencing a bit of elation because you know that help is on the horizon for your grin but you're also experiencing a lot of not-so-comfortable anticipation. You might have just as many worries as you do positive feelings about exploring this field of dental care. Since our goal is always to see you smiling your healthiest, most beautiful grin, our Overland Park, KS team would like to remind you of some lovely details that can help you feel inspired about cosmetic treatments!
Lots Of People See Us For Cosmetic Treatments!
We understand if you feel a little bit like cosmetic care is something that only a select group of people access. As a result, you wonder: Are you being too luxurious? Is this something you should consider? Good news: It's extremely common for patients to address esthetic issues with their smiles! Come on in to find out everything you'd like to know!
We Offer An Extensive Listing Of Treatment Options
We offer the cosmetic care treatments you're looking for (even if you don't know it yet) to improve your smile, including:
Dental bonding
Dental contouring
Gum contouring
Invisalign
There's No Rush (But We Can Fix Your Smile Soon!)
Of course, we want you to recognize that the cosmetic care we provide is something that can quickly help you get where you're going with your smile. If you're headed toward improving the way it looks, then come in to talk with us. Let us know that you'd like to learn more about treatments. Figure out which option or options are going to work for you and even talk with us about your carefully crafted, detailed care plan! Just remember: Simply because we have discussed your cosmetic solutions and have them mapped out doesn't mean there's any rush. This is all about smile esthetics, which don't impact your smile health. You are free to explore these details and to move forward if and when you are ready! Until then, our team enjoys seeing you and helping you maintain the health of your smile.
Talk With Us About Crafting Your Cosmetic Care Plan Soon
Ready to start talking about how to make your smile look its best? Come on in to discuss how cosmetic care can help. To learn more about teeth whitening, or to schedule an examination, call Family First Dental in Overland Park, KS, today at 913-381-2600.