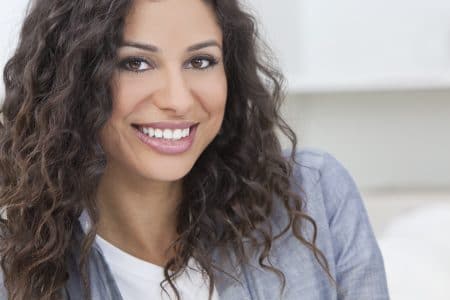 Is one cosmetic dental procedure really enough to transform your smile? When you have porcelain veneers placed, you can cover up many different concerns, and make a remarkable improvement to how you look. Your veneers can be designed and placed over the span of just two appointments. Your first appointment is concentrated on preparatory work. This is an important step, as it involves taking measurements of your teeth – to look their best, veneers need to be a custom fit. Once your veneers are ready, they can be permanently bonded to your teeth. The reason so many people elect to have veneers placed is that they can hide many different problems. Your smile will look brighter, healthier, and more uniform once this cosmetic procedure is complete.
The Right Cosmetic Dental Treatment Can Transform Your Appearance
When you think about what makes a person's smile especially attractive, you can focus on the brightness of their teeth, as well as their overall condition. Dental damage, including natural wear and tear, can hurt your appearance just as much as discoloration. When veneers are placed, all of your superficial flaws can be covered, leading to an amazing change to your appearance.
Making Sure Your Results Last
Can you count on your veneers to provide improvements that will last? That answer depends on your ability to take care of your smile after your procedure is completed. You can maintain veneers with effective dental care – while your routine can remain largely the same, non-abrasive toothpaste can be recommended. Watch out for behaviors that might lead to physical damage. Chewing on hard substances, or leaving a teeth grinding habit unaddressed, can result in harm to your veneers.
Make Amazing Changes To Your Smile With Porcelain Veneers
At Family First Dental, patients who are looking to make positive cosmetic changes can see real results when they have porcelain veneers placed. Our practice is proud to offer this treatment, one of several approaches we can take to making your smile more attractive. Of course, we also provide excellent preventive and restorative oral health care, too. To schedule a consultation, call Family First Dental in Overland Park, KS, today at 913-381-2600.