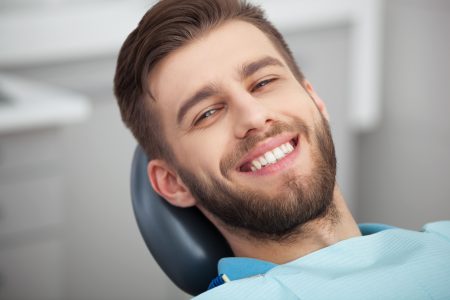 When you want to improve the color of your smile, selecting the right approach to treatment can mean the difference between a disappointing outcome, and amazing results. What option will best serve you? Many people have tried to fix stains by using over the counter whitening agents, but they have been disappointed by the results, as these products typically only remove surface stains. A professional whitening treatment can reach stains that are below the surface of teeth, so the changes you see are more dynamic. Your dentist can provide you with a whitening kit to take home, or you can schedule an appointment for an in-office treatment.
A Professional Teeth Whitening Can Attack Stains Below The Surface Of Your Enamel
Professional whitening agents reach deeper stains, and make more striking changes to your appearance than store bought whitening agents. If you want to use a professional whitening treatment, you can choose between an in-office procedure, which can produce results after one visit, or you can take home a whitening kit. Both of these options can lead to professional results. An office treatment can ensure your smile looks great before an upcoming event, while a take-home kit can be easier to fit into your schedule.
Are You Frustrated By Intrinsic Discoloration? Find The Right Solution, With Your Dentist's Help
Intrinsic discoloration is the result of any problem within your tooth that affects its color. The trouble with this type of discoloration is that whitening agents can be ineffective. Fortunately, your dentist can provide help with an alternative cosmetic treatment. In these cases, porcelain veneers can be an ideal alternative approach, because your veneers can hide issues with discoloration, while also taking care of any other issues which might hurt the way you look.
Talk To Family First Dental About Making Your Smile Brighter And Whiter!
At Family First Dental, patients who want to make their teeth brighter and whiter can enjoy fantastic results from a professional whitening treatment. Our practice is proud to offer great cosmetic treatments, so you can see exciting changes to your smile! To schedule an appointment, call Family First Dental in Overland Park, KS, today at 913-381-2600.