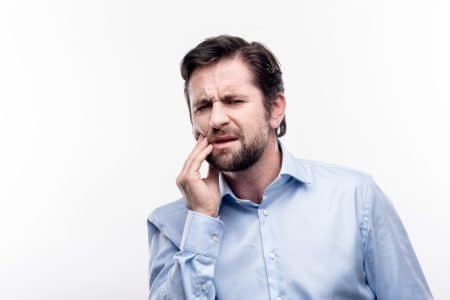 A dental problem can leave you with a pain in your tooth that makes meal time less pleasant, or even a persistent discomfort that follows you throughout your day. What can this indicate? Your discomfort may be a warning that you have a cavity, one that is in serious need of restorative dental care. It is important to bring a possible oral health issue to your dentist's attention. While our bodies can recover from many ailments with the proper time and rest, tooth problems can continue to worsen. It is possible for a cavity to kill a tooth, and for oral bacteria to spread from that tooth to your jawbone, and even to other teeth! Your dentist can provide the appropriate treatment, which will include providing you with a life-like restoration.
Using A Root Canal To Address An Advanced Cavity
If your cavity is advanced enough to cause persistent discomfort, you may need a root canal treatment. The purpose of a root canal is to target problems within the tooth's pulp. Protection for this space is important, as your pulp houses living nerves and blood vessels. Once your dentist removes an infection through your root canal, they will provide you with a dental crown. Natural-looking crowns can offer years of support, while avoiding a negative change to how you look.
Regular Checkups Make It Possible To Identify And Address Problems In Their Earlier Stages
What can you do to make sure you never have a cavity that reaches such an advanced stage? Daily care is obviously important, as you can avoid decay by keeping your smile free of oral bacteria and food debris. With that said, make sure your daily care is backed up with regular dental checkups. These visits offer an important review of your smile, so you have an early notice of anything that demands treatment.
Talk To Family First Dental To Address Tooth Pain
At Family First Dental, you can receive excellent care to address ongoing tooth pain. Our practice is proud to provide patients with terrific support whenever they need a treatment. To schedule an appointment, call Family First Dental in Overland Park, KS, today at 913-381-2600 to discuss this, or any other dental issue.