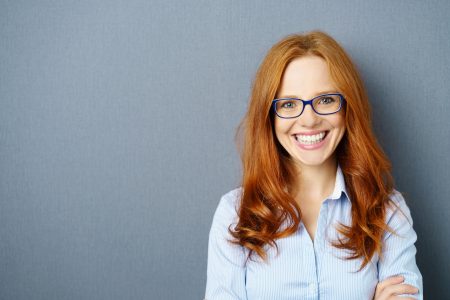 Individuals who seek cosmetic dental work tend to have specific concerns, and seek to correct them with the least amount of work possible. In many cases, people who want to make improvements can see a smile makeover with the placement of porcelain veneers. When you have custom-made veneers affixed to your teeth, you can hide any visible flaws that have been negatively affecting them. Your dentist can talk with you about how veneers might be able to benefit you, and let you know what to expect from your procedure. In many cases, patients have a terrific new smile ready to show the world after just two appointments!
Are You Sure Veneers Will Be Able To Help Me Address The Issues That Affect My Smile?
Because veneers completely cover the front of your teeth, they can hide whatever esthetic concerns you might have. This includes problems with discoloration, as well as concerns about the condition, size, and shape of teeth.
Receiving Porcelain Veneers
Receiving veneers will only require a commitment of two appointments. The first appointment needs to happen because your dentist needs to prepare your teeth for placement, and take measurements to craft your veneers. At your following appointment, your veneers will be placed.
What To Do About A Problem Tooth That Also Needs Functional Support
One thing you should know is that veneers are purely a cosmetic treatment. If you have an unsightly tooth that is vulnerable to problems, or not capable of effectively biting and chewing, a dental crown may be needed. If you have an existing crown that looks unsightly, veneers will not be able to help, as your dentist is not able to affix veneers to this restoration – a new dental crown can be placed.
Talk To Family First Dental About Porcelain Veneers
If you want to make amazing changes to your smile, talk to Family First Dental about porcelain veneers. When you have veneers placed on your teeth, you can enjoy stunning, long-lasting changes to your appearance! To schedule an appointment, call Family First Dental in Overland Park, KS, today at 913-381-2600. In addition to cosmetic work, we proudly provide families with terrific preventive and restorative care.