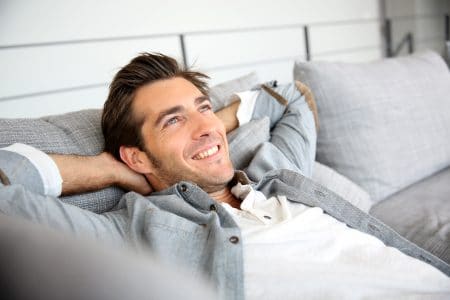 Every patient who comes to our office can count on great support, in addition to terrific dental health care. For individuals who struggle with dental anxiety, a welcoming, reassuring environment can be particularly important. Individuals who suffer from dental anxiety can generally struggle with the idea of undergoing dental work, with varying degrees of severity. In some cases, it can make restorative dental work more daunting. For others, any time spent in the dentist's chair will be stress-inducing. In addition to building strong relationships with patients, our practice can help particularly anxious patients by offering them dental sedation. This can help patients stay comfortable, even during more involved care.
Your Experience With Dental Sedation
Dental sedation can help anxious patients enjoy care, and it can make a person more comfortable during a longer, or more involved, procedure. You have options to choose from if you are interested in being sedated for your treatment. With nitrous oxide, you are able to stay relaxed while remaining conscious, and you can recover from the effects in time to drive yourself home from your appointment. This gas will be safely and continuously administered while you receive care. Oral sedatives are also available, which can produce stronger feelings of relaxation. The effects of oral sedatives can linger for a longer period of time than nitrous oxide.
Understanding The Risks That Come With Delaying Or Avoiding Dental Work
If you allow anxiety to keep you out of the dentist's chair, you should know that you can put yourself at risk of real consequences for your oral health. Delaying checkups can allow tartar to accumulate, and it can allow a problem like tooth decay to go undiscovered. Untreated cavities can continue to attack a tooth, and cause real discomfort.
Talk To Family First Dental About How You Can Have A More Comfortable Patient Experience
Family First Dental is proud to offer a caring, supportive environment to all of our patients. If you struggle with general feelings of dental anxiety, or if you are particularly nervous about an upcoming procedure, let us know! Dental sedation can help you stay relaxed and comfortable in the dentist's chair. To schedule an appointment, call Family First Dental in Overland Park, KS, today at 913-381-2600.