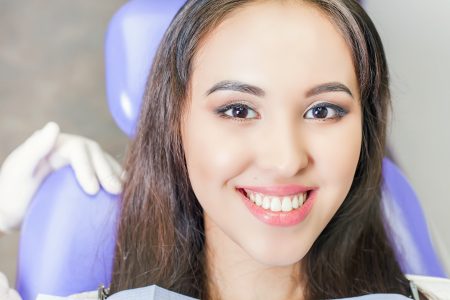 By taking action against a periodontal infection, you can protect yourself from potentially serious oral health concerns. When it is allowed to progress to an advanced stage, gum disease can damage the tissues supporting your teeth, and potentially cause you to lose them. There are also signs that gum disease can impact your risk for other problems, like heart disease. A scaling and root planing can help you target, and treat, a periodontal infection. This procedure will guard you against the possibility of developing advanced gum disease by attacking bacteria under your gum line. The process also involves treating your teeth under the gum line to make you less susceptible to a future infection. While this is not needed during every routine dental visit, it can be recommended when you show signs of periodontal problems.
The Importance Of Recognizing And Treating Early Stages Of Gum Disease
Your dentist can identify symptoms of gum disease during a checkup, and recommend the appropriate action. You can also take steps to protect your smile by checking for signs of gum disease during your daily oral care regimen. Have you seen your gum tissue become swollen? Are you noticing that you tend to bleed when you brush and floss? These are some of the common indicators that something may be wrong.
Regular Checkups Keep You Informed About The Condition Of Your Smile
Attending regular checkups will keep you informed about the state of your oral health. If you come in with a cavity, your dentist can spot it, and advise the appropriate restorative dental treatment. They can also recognize symptoms of gum disease, and provide you with a scaling and root planing.
Talk To Family First Dental About Addressing Periodontal Problems
At Family First Dental, you can look forward to excellent dental care when you need to treat periodontal troubles. Our practice is proud to help patients avoid troubles with their teeth, and their gums, so they can continue to look, and feel, great! If you have a problem that requires care, we can deliver a range of important treatments. To schedule an exam, call Family First Dental in Overland Park, KS, today at 913-381-2600.