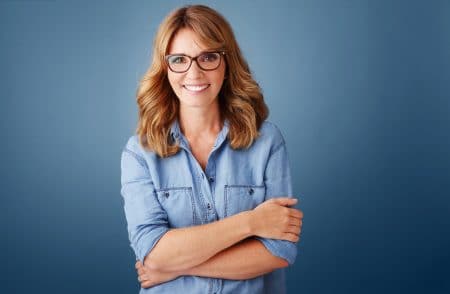 How can you be sure that porcelain veneers will make the changes you want to see with your smile? This approach to cosmetic dental care is popular with many patients because it can make so many improvements to how you look. By having veneers placed, you can address issues with the color of your teeth, while also making sure to cover up flaws with their shape, and their condition. If you want to make sure that your veneers lead to the kind of benefits you want, you can discuss your desires with your dentist. The goal of all cosmetic work is to leave patients thrilled with how they look, and several treatments are available to help you reach your goals.
Creating Custom Veneers, And Placing Them
Veneers are able to make dynamic changes to your appearance because they can cover the front of your teeth, and hide any imperfections behind these attractive, thin shells. Your dentist will take measurements of your teeth to make sure they fit properly. Once your custom set are created, you can return to have them fitted. Because the placement is permanent, you can look forward to results that last for many years.
How Long Will The Improvements I See Last?
Veneers are popular because they can make major improvements, and because those improvements can last many years. Because these porcelain shells are created with durability in mind, they can hold up against biting and chewing pressures admirably. If you want to make sure they stay in good condition, make sure you address any tendency to grind your teeth, or chew on hard surfaces. You should also know that while they are resistant to stains, they can become discolored after too much exposure to items like coffee, tea, and red wine. Your dentist can offer guidance on how to keep them in the best possible shape.
Talk To Family First Dental About Receiving Porcelain Veneers
At Family First Dental, you can receive expert cosmetic care, and feel great about the appearance of your smile. If you would like to learn more, you can schedule an appointment by calling Family First Dental in Overland Park, KS, today at 913-381-2600.