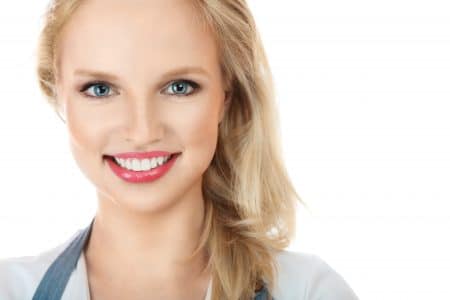 Cosmetic dental work is meant to create big improvements to your appearance, without making your smile appear artificial. People looking to make striking changes, or who are bothered by the presence of several flaws, can be thrilled by the way porcelain veneers can change their smile. If you have issues with discoloration, dental damage, congenital flaws, or other concerns, porcelain veneers can offer effective improvements. The procedure can typically be completed within two appointments, and can offer you a bright, great-looking smile, with improvements that can last for many years.
The Process Of Receiving Porcelain Veneers
It typically takes two appointments to receive porcelain veneers. Your first appointment is necessary because your dentist needs to do preparatory work. That work will include taking measurements, so that your veneers can be created to your specifications. You may also undergo work on your teeth that will make it easier for veneers to be affixed. Once they are created and sent to your dentist, you can go back for your second appointment, and have them set. The bonding process is strong enough to ensure that veneers stay in position for many years.
Life With Porcelain Veneers
After receiving porcelain veneers, you can show off a flawless, terrific smile. Taking care of that smile will not require a drastic change from your typical oral health care practices. You should be aware that veneers can become discolored, and their color cannot be improved with professional whitening agents. People who receive veneers can avoid problems by limiting their exposure to products that leave stains in teeth, like coffee, tea, and red wine. You should continue to brush and floss after receiving veneers.
Talk To Family First Dental About Having Porcelain Veneers Placed
At Family First Dental, you can make big improvements to your smile by having porcelain veneers placed on problem teeth. This can lead to you showing off a remarkably bright and attractive smile. To schedule a consultation and examination at our office, call Family First Dental in Overland Park, KS, today at 913-381-2600. We are committed to helping patients enjoy access to terrific cosmetic care, as well as a comprehensive range of general dental services.