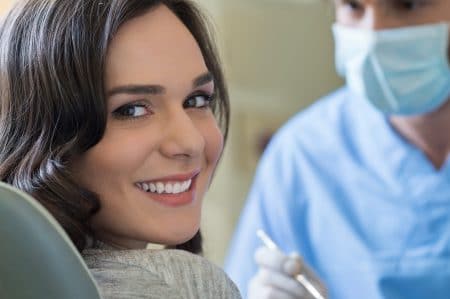 Keeping your smile healthy means more than just brushing your teeth (though that is certainly important). Your responsibilities should also include making smart diet choices, and flossing regularly. Of course, these are just the steps you take when it comes to daily care. To fully protect your oral health, make sure you combine smart daily care with regular dental checkups. Scheduling ongoing dental checkups will help you stay aware of potential problems, while also giving you access to a professional cleaning that will offer notable preventive benefits. A healthy smile requires daily attention, but you shouldn't feel like you are alone in your fight to maintain your oral health.
Lowering Your Risk For Oral Health Problems
A dental cleaning protects your smile by keeping it free of harmful plaque and tartar. You can remove plaque on your own when you brush and floss your teeth. Tartar, unfortunately, is not so easy to take care of. Your hygienist can remove this more difficult substances during a professional cleaning. When tartar is allowed to stay, your risk for cavities and gum disease will rise.
Relying On Regular Exams To Catch Problems That Do Form Earlier In Their Development
Unfortunately, problems can still occur with your smile, even when you attend regular checkups. That being said, the type of restorative dental care can be affected by when a problem is identified. If your dentist points out an issue during a checkup, they can schedule a prompt treatment, and make sure you have the support you need while the problem is still in its earlier development stage. Problems that go unnoticed can grow more severe, and demand a more involved form of treatment.
Set Up A Regular Dental Exam With Family First Dental
You can look forward to expert care every time you come in for an appointment at Family First Dental. Our office is proud to offer our patients dedicated general treatment, as well as restorative and cosmetic services. To schedule a consultation, call Family First Dental in Overland Park, KS, today at 913-381-2600. Our office is proud to offer a variety of oral health services to our patients.