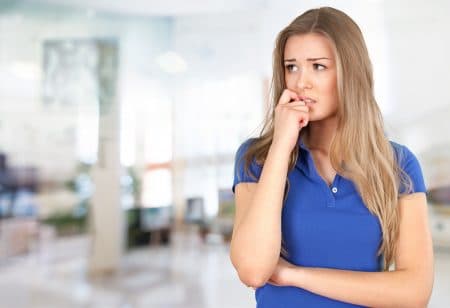 Patients who suffer from dental anxiety can face frustrating obstacles that keep them from the oral care they need. After all, it can be difficult to work up the nerve to make the trip to your dentist's office when you feel uneasy in their chair. Luckily, help is available through dental sedation. What dental sedation offers is a means of helping you relax throughout the course of your visit. Nitrous oxide keeps you calm, but allows you to stay conscious throughout your appointment. This can be an important resource for anxious patients, particularly when they face the need for restorative dental care.
Don't Let Anxiety Keep You From Enjoying The Dental Care You Need!
If you wait to take care of a dental problem, you put yourself at a needless risk for the problem growing worse. Cavities grow more serious as time passes, and will eventually demand more involved treatment. Anxious patients can make more trouble for themselves than necessary just by putting off a treatment.
Serious Anxiety? Ask About Oral Sedation
For patients who suffer a more significant degree of anxiety may wish to ask about oral sedation. An oral sedative's effects will last longer, but you can enjoy a more potent relaxing effect.
Regular Dental Visits Make Patients Less Likely To Need Restorative Care
When you attend regular dental visits, your risk for dental problems will go down. While the idea of recurring appointments can be difficult for someone who suffers from anxiety, keep in mind that learning to manage your condition, and enjoying better preventive services, will help you avoid the more involved procedures needed to save teeth from cavities.
Talk To Family First Dental About Dental Sedation
If you suffer from dental anxiety, you can receive relief in the form of dental sedation at Family First Dental. Our office is committed to helping patients enjoy their best possible experience at every visit. If you feel that you need help managing feelings of anxiety, let us know! To schedule a consultation, call Family First Dental in Overland Park, KS, today at 913-381-2600. Our practice offers a range of oral health services for area families.