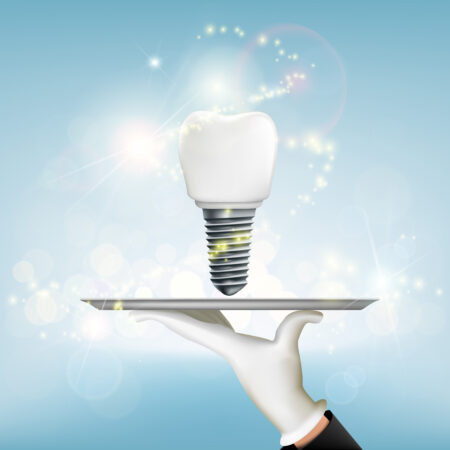 Nothing is more disheartening than seeking treatment for a toothache just to learn that even a root canal procedure cannot salvage your infected tooth. Indeed, tooth loss is a troubling process for many people who endure it, though sometimes the only thing you can do to prioritize your oral health is to part ways with a compromised structure. In today's blog, your Overland Park, KS dentist discusses the major benefits of dental implants, and how we can bring your prosthetic dental treatment to your door with our mobile clinic.
Why Replace Missing Teeth?
It goes without saying that a noticeable gap in their grin is enough to cause many people to feel disheartened about losing a natural structure. After all, many people associate a happy, jubilant grin with an increased sense of confidence. With this logic, the opposite could have significant negative effects and even cause people to avoid a number of gatherings or social situations.
Though some individuals may not be phased by a missing structure, the truth of the matter is that it is still important to replace lost teeth in order to restore your oral function. You see, each structure is comprised of a crown and the roots, which allow your structures to properly absorb the pressure of your bite.
What's more? The pressure is evenly distributed among teeth, meaning that a gap can actually cause your bite to readjust to accommodate it, thus causing strain. Implant dentistry consists of strategically placing a biocompatible post into the jaw so as to function as an artificial root. For more information about this process and the benefits it yields, contact our team today.
Functional Benefits of Implants
While traditional dental prosthetics may restore your smile's appearance, they fall short in terms of functionality. This is where dental implants differ, however, as the biocompatible post functions as an artificial tooth root, thus stabilizing your structures. Further, it allows the custom crown restoration to successfully absorb the pressure of your bite without faltering, which alleviates your other structures from having to accommodate a missing tooth. To learn more about this process or how our team can help you, give our office a call today.
Other Treatment Our Mobile Clinic Offers
We recognize that accessibility is a major issue for many, especially in the wake of the Coronavirus pandemic, and as such, offer the services of our mobile clinic! Family First 2 U mobile care can bring a variety of treatments to your door, including prosthetic dental implants. All you have to do is schedule your appointment, and we will bring it to you!
Schedule Your Appointment
Contact Family First Dental in Overland Park, KS by calling 913-381-2600 to schedule your next appointment with our team and learn more about the cosmetic and functional benefits of dental implants.