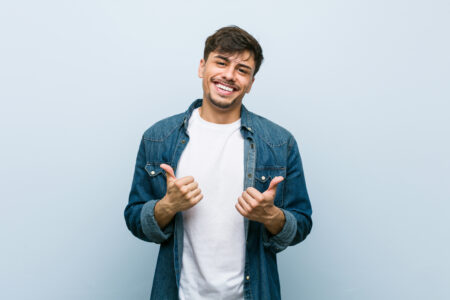 Your smile is one of your greatest assets, and oftentimes, it is the first physical attribute a person may notice about you. As such, we place a heavy emphasis on the presentation of our grins. Bear in mind, however, that your oral health should not take a seat on the backburner, and without a healthy grin, you can kiss a youthful shine goodbye. But are you doing enough to protect your pearly whites? In today's blog, your Overland Park, KS dentist discusses the importance of a thorough preventive care routine, and what steps you can take to better manage your oral health.
Are You Doing Enough?
From the time you were little, your parents, guardians, and adults in your family likely emphasized the need to brush your teeth, as this is the primary way to ensure a healthy grin. Further, you might be aware that dental enamel – the strongest substance produced in the human body – covers each one of your teeth and provides a necessary level of care. Though this is true, keep in mind that enamel is not indestructible, and once it is gone, it is gone for good.
Another important consideration to make is that enamel is only helpful for your teeth, and while this serves a great purpose, bear in mind that the other structures contained in your oral cavity contribute to your overall health as well. That being said, what else can you do?
Because your health is affected by your teeth, tongue, gums, and roots, it is only appropriate that your at-home preventive routine consider these components. To learn more about this process and what you can do to help, contact our team today.
Components of Your Oral Cavity
In order to provide an effective level of care, your at-home routine must consider multiple aspects. As a matter of fact, your dentist recommends a baseline routine that not only prioritizes brushing twice a day, but flossing in-between meals to address gum health, using mouthwash to access areas brushing cannot reach, and of course, attending your six-month checkup and cleaning. Only when you consider these necessary components can you maintain a healthy smile for life, and our team is ready to help. Contact our office to learn more or set up your appointment today.
Help from Our Mobile Clinic
To help make accessing necessary care easier, our office offers the services of our mobile clinic from the comfort of your front door. We recognize that accessibility is difficult for many, and that is why we want to do what we can to ensure you receive the treatment and care you deserve.
Learn More Today
To learn more about the benefits of our mobile clinic and your preventive care routine, contact Family First Dental in Overland Park, KS by calling 913-381-2600 and schedule your appointment with us today.