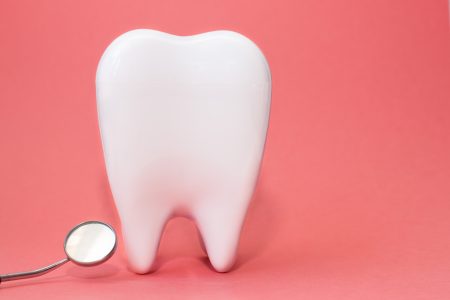 Processes such as receiving a dental bridge or custom restoration are often considered when your oral health is at stake. What's more, the primary response is to do what we can to restore your overall function and, ideally, preserve your natural tooth before it becomes lost. While overall function and health are the most important factors to consider, however, that does not mean that you must sacrifice your smile's cosmetic appearance to accomplish it. In today's blog, your Overland Park, KS dentist will take a look at the ways that you can benefit cosmetically from a lifelike filling.
Understanding How Decay Spreads
Like many of the concerns that impact the health of an individual's smile, dental decay begins as a result of harmful oral bacteria that have secreted dangerous acids onto your otherwise healthy teeth. Indeed, bacteria is present in every grin, and attempting to eradicate them would prove largely impossible, so the next best step is to practice excellent prevent care.
Even still, some concerns develop in a much more rapid fashion than others, and sometimes a cavity may develop in the six months between your current checkup and your previous ones. In cases such as these, our team will work with you to determine the best course of action. For more information about this phenomenon, contact our team today.
Cosmetic Benefits of Fillings
When treating decay in its earliest stages – oftentimes a cavity – your dentist will recommend the use of a dental filling to prevent the concern from spreading. During this process, we will take care to remove the decaying portions of a tooth and clean the area effectively. Next, we will apply a composite dental resin that can be shade-matched to the hue of your grin. In other words, you will not have to worry about a noticeable difference in your appearance, all while enjoying the increased functionality of your teeth.
At Family First Dental, we take the time to truly assess your situation and provide a custom treatment to address these concerns. While function and health are our top priority, you should also be proud of your grin's appearance as well. Contact our team today to learn how we customize our treatments to your needs.
Preserving Your Natural Smile
The last thing you want is to lose a tooth as an adult. The unfortunate truth of the matter is, however, that this becomes an increasingly more possible reality when you fail to address concerns that may appear minor, such as that of a cavity. Keep in mind that losing teeth as an adult is permanent, so always seek help sooner rather than later.
Learn More Today
For more information about the benefits of a shade-matched filling, contact Family First Dental In Overland Park, KS by calling 913-381-2600 today to schedule your appointment.