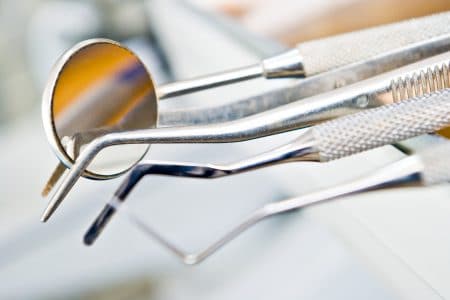 Staying on top of your oral health, while not always at the forefront of your mind, is crucial to maintaining a healthy smile for life. In fact, a balance of brushing and flossing at home, attending routine checkups, and being conscious of what foods and beverages you consume all play a major role. The problem is, however, that sometimes the number of tasks you need to complete and number of hours in the day do not hold going to the dentist in the cards. In today's blog, your Overland Park, KS dentist discusses how our new mobile clinic can help you stay on top of your smile by bringing your treatment to you.
Standard Cleanings and Exams
For some individuals and families, accessing our office and having access to important oral health care treatments can be difficult at times. The goal of our mobile clinic is simply to reduce this concern by bringing our office to you! We have all the tools to provide routine visits, including exams and cleanings. In fact, not much about your standard visit will change as far as process goes, meaning we will still be able to provide a thorough examination to check for damage, decay, infection, or other abnormalities that could be indicative of bigger concerns. We will have all of our necessary tools and expertise to remove any deposits of plaque or tartar and prevent further decay, even down to polishing your teeth to prevent bacterial attachment. We also can provide our routine x-rays, so you can rest assured knowing that you are still getting the quality care you deserve.
Removing Decay
Not only can our mobile clinic be used to address your regular concerns, but we also have the capabilities to address other, mor-intensive concerns such as tooth extractions, prosthetic dental work, and even addressing severe cases of decay with a root canal treatment. Our mobile clinic allows us to bring our expert services directly to our patients in the Overland Park, KS and Kansas City area, utilizing important technology and tools we rely on regularly to provide quality care for the people who want a more convenient experience, as well as those in which accessibility is a concern.
Protecting Your Smile
At Family First Dental, we recognize that a major concern for some people is not whether they need dental treatment, but how they can get to the dentist's office. Our mobile clinic has the tools and technology to offer support for our patients, and we are happy to come to you.
Schedule Your Visit
Pushing your oral health to the backburner is the last thing our office wants for your family, which is why we are making the effort to bring quality care to you! Contact Family First Dental in Overland Park, KS by calling 913-381-2600 today.