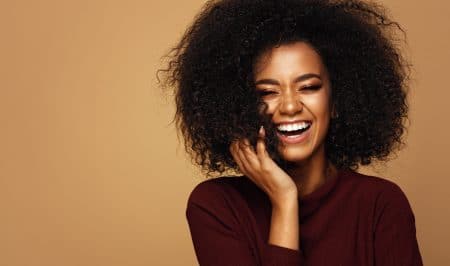 Having a healthy smile is one thing, but having a healthy grin that you love and enjoy is completely different. In fact, many individuals aim to achieve this goal throughout their lives, but run into trouble when a blemish such as a chip or scratch comes into the picture. In last week's blog, we discussed how we can bring our practice to our patients through our new mobile clinic.  This week, however, your Overland Park, KS dentist will look at the ways that you can cosmetically enhance your grin with porcelain veneers as well as the types of blemishes they address.
When Whitening Isn't Effective
It goes without saying that your grin endures quite the amount of damage over the years. In addition to age, factors such as frequency of preventive care, dental hygiene, and diet all contribute to your tooth's appearance. For instance, the cup of coffee you drink every morning to get your day started not only contains a high level of acidity that breaks down the protective layer of enamel surrounding your tooth, but also contains pigments that stain your teeth. For most individuals, a simple teeth-whitening procedure can lift stains right out and restore their shiny beam. For some, however, deep-set stains require much more than a strong bleaching gel to get the job done. When this occurs, your dentist may recommend the use of porcelain veneers.
More Than One Blemish
Known for their ability to address multiple blemishes in a non-invasive manner, porcelain veneers are very thin shells of dental porcelain that custom created and secured to the front of a tooth. They are specifically designed to closely mimic the natural appearance of your tooth, from shape, texture, and even the shade of your grin. To place them, your dentist will perform a small amount of enamel sculpting in order to create a custom fit without excess bulk, and will finish it off by bonding it to the front of a structure with a dental cement. This not only provides a solution to discontinuity in your appearance, but provides a lifelike result that is permanent and meant to last. Veneers also have the capability to address as few or as many structures as needed, enhancing your smile by eliminating the sight of chips, cracks, stains, and more.
Gaps in Your Grin
In addition to addressing multiple blemishes present, veneers can be utilized to cosmetically extend or widen a tooth's appearance to address gaps. For some people, the only cosmetic concern might be gaps between structures. Since porcelain veneers are bonded to the front of a tooth, they can be used to extend the surface area of a structure so as to provide a seamless and complete finish.
Enhance Your Appearance Today
Don't let minor cosmetic blemishes stand in the way of a lifelong smile you love. Contact Family First Dental in Overland Park, KS by calling 913-381-2600 to learn more and schedule your visit with our office today.